Christmas is around the corner again,
and if you are contemplating where to go without having to spend extra on top of those Christmas presents, fear not! Here are 7 free children-friendly events that are perfect for families that want to experience the festive holiday without breaking their banks. From Vancouver, Burnaby, Richmond, Surrey, and all the way to Coquitlam and Langley, we've got them all covered for you - because no matter where you live, no one should miss out on enjoying these special Christmas events for free!
Canadian Pacific Holiday Train
A pan-Canada 1,000 feet train traveling across the country and bringing performances to you on a brightly decorated boxcar stage – can Christmas get better than this? The Holiday Train will offer live holiday-themed music when it stops at the West Coast Express Station in Port Coquitlam, before slipping off into the night again.
There is also Skate with Santa at the PoCo Rec Complex (just across the street from the train station) from 1:15pm to 3:45pm, calling for a day packed with fun and holiday spirit in Port Coquitlam.
WHEN: December 17 • 6pm to 6:45pm
Skate with Santa at the PoCo Rec Complex: 1:15pm to 3:45pm
WHERE: Port Coquitlam West Coast Express Station, Port Coquitlam (map)
COST: FREE (accepts heart-healthy donation or monetary donation for the local food bank)
Skate with Santa: regular public skate admission
Christmas in Kerrisdale Festival
A much-loved Christmas festival returns to Kerrisdale this year! In addition to Santa's visit, expect a festive array of performances such as strolling brass bands, quartets, and carollers, as well as fun horse and carriage rides. The Kerrisdale Arena will be open for free ice skating on December 17, so get your skates ready for a fun family's night out on the ice!
WHEN:
Saturdays in December (2, 9, 16, 23) • 12pm to 4pm
Free skating at Kerrisdale Arena: December 17 • 5:30pm to 7pm
WHERE: Kerrisdale Village, Vancouver (map)
COST: FREE
Christmas at Thrive Church
What better way to celebrate Christmas than to join a Christmas service at church? Thrive Church in Richmond is hosting a special gathering on Sunday morning for people of all ages. There will be hot coffee, free Christmas brunch, a fun children's program, photo booths, and an amazing Christmas message that are sure to give your family a memorable Christmas Eve morning, whether or not you've been to a church before. Families with young children are encouraged to join the first service at 9:30am to enjoy activities such as bouncy castles, Christmas crafts, and more!
WHEN: December 24
Christmas Services • 9:30am & 11:30am
Free Christmas Brunch • 10:45am
Thrive Kids Christmas Party • 9:30am
WHERE: Thrive Church, 125-5751 Cedarbridge Way, Richmond (map)
COST: FREE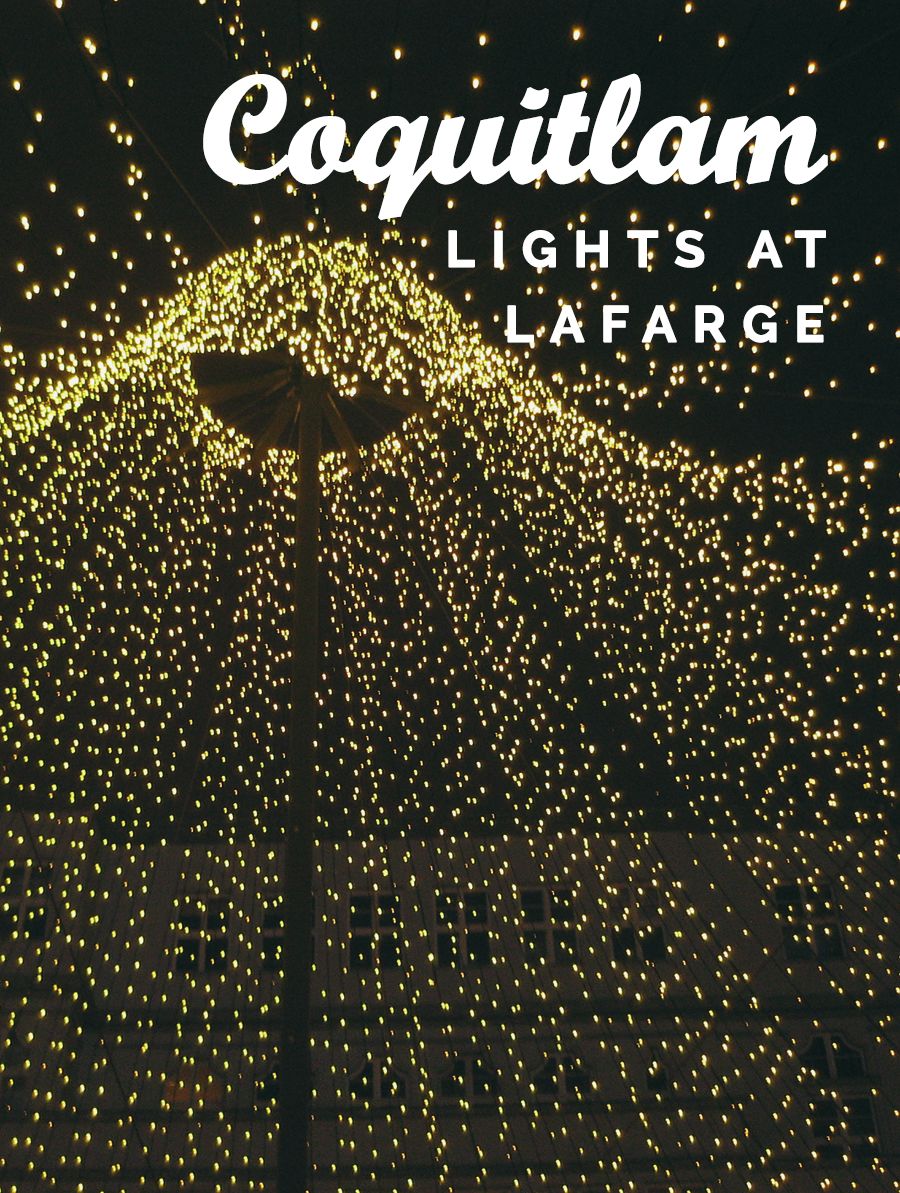 Amidst all the dazzling Christmas lights in Vancouver, this light display in Coquitlam shines bright with its long illuminated walkway along the Lafarge Lake. The 1.2-kilometre walk is stroller-friendly (roads are mostly paved), leading the visitors through 10 different themed zones. Best of all -- unlike many other Christmas lights competitors around town -- this incredible lake view and lights are all for you to enjoy for FREE!
WHEN: November 25 - January 21 • 5:30pm to 11pm
WHERE: Lafarge Lake and Town Centre Park, 1299 Pinetree Way, Coquitlam (map)
COST: FREE
Heritage Christmas at Burnaby Village
Celebrate Christmas with some old-fashioned fun and stroll through the streets of the Burnaby Village to experience the magic of Christmas lights. Many family activities are available, including a craft for children, baking in the Farmhouse and, of course, visits with Father Christmas. There are going to be theatre performances, community choirs, street characters and musicians at the village, as well as lovely carousel rides for the children to enjoy.
WHEN:
November 25 - December 15 • 1pm to 5:30pm (weekdays), 1pm to 9pm (weekends)
December 16 - January 5 • 1pm to 9pm everyday
December 24 - 25 • Closed
WHERE: Burnaby Village Museum, 6501 Deer Lake Avenue, Burnaby (map)
COST: FREE
Carousel rides: $2.65 each
Pancake Breakfast with Santa
Krause Berry Farms is hosting its annual fundraising event for breast cancer research in memory of Liz Krause. Santa himself will be here to visit the kids, hear their wishes, and hand out candy canes. Come meet Santa and eat some warm and fluffy pancakes – all for a good cause! It is a first come first serve event; there are no tickets to purchase in advance.
WHEN: December 10 • 9:30am to 11:30am
WHERE: Krause Berry Farms & Estate Winery, 6179 248 St, Langley (map)
COST: FREE (all donations go to Breast Cancer Research Foundation)
Pioneer Christmas at the Stewart Farm
Leave city sidewalks and blinking stop lights behind and come to the Stewart Farm in South Surrey for their annual gathering full of old-fashioned holiday spirit. Sing along with classic carols, indulge in sweet Victorian treats, and craft vintage Christmas décor. Enjoy holiday treats, real figgy pudding and warm apple cider fresh from the woodstove. Children can create seasonal crafts and toys to take home, or bundle up and head out to the Pole Barn to take part in a scavenger hunt!
WHEN: December 9 • 11am to 3pm
WHERE: Historic Stewart Farm, 13723 Crescent Rd, Surrey (map)
COST: FREE (drop-in)
Theatre Production of "The Lion, the Witch and the Wardrobe"
We decided to include this bonus event because even though it's not free, it is too cool to miss out on. The adaptation of this famous story written by C. S. Lewis is adored by adults and children alike and particularly fitting for the Christmas season. Presented by the Carousel Theatre for Young People and suitable for all ages 5+, it is almost sold-out this season with only a few tickets left for grabs, so get your tickets today for some stage magic this winter!
WHEN: November 25 - January 6 •
Various showtimes at 11am, 3pm, or 7pm
WHERE: Waterfront Theatre, 1412 Cartwright Street on Granville Island, Vancouver (map)
COST: Adult: $35
Senior (65+): $29
University/College Student (ID required): $29
Age 17 or under: $18